Four quartets and yummy food make for a great night! On March 12, Saturday evening, Garment of Praise hosted a quartet night at Bethany Grace Fellowship in Terre Hill, PA. They invited Unshackled and Testify, both local groups, to join them in singing for the evening. The offering went toward sending the juniors and seniors of Fairview Christian School to Nicaragua on a missions trip in May.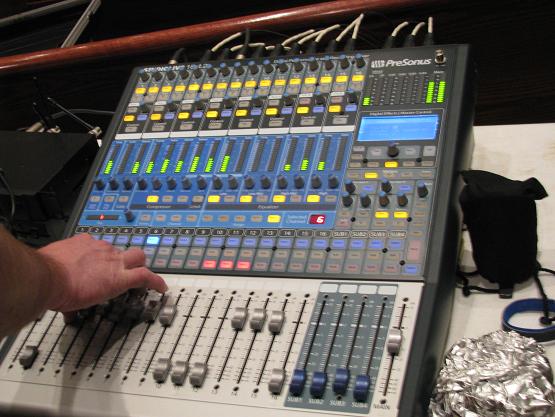 The evening consisted of the groups singing together, then Testify, followed by Unshackled. The high school of Fairview Christian School sang "Alpha and Omega", then Garment of Praise wrapped up the night. Another quartet from Tidings of Peace in York, PA, came and sang a few numbers also. 
After the program, there was a delicious dessert buffet in the basement.  The parents of the juniors and seniors donated a variety of yummy desserts for people to choose from. Everyone had fun picking out a little bit of different kinds. Wouldn't it be great if this was after EVERY Garment of Praise program?!
 Thanks to all the moms, students, faculty, and quartets that made the night a success!  The students were able to raise what they were hoping, thanks to everyone who attended.  Every bit of help was appreciated!
We will be having a program in Belleville, PA with the Stutzman family this Sunday night, March 20. This was not listed on the original schedule, but is on now. If you need any more information or directions, contact Earl Yoder (814) 441-0357.
Garment of Praise is hosting a quartets night in Terre Hill, PA at Bethany Grace Fellowship on March 12, 2011. Program will start at 7:00 pm and will feature:
Come and enjoy an evening of good music and fellowship. Refreshments will be served afterwards. All proceeds from the evening will benefit the Fairview Christian School Junior/Senior mission trip to Nicaragua.
Any questions: Fairview Christian School 610-372-8826
                                Brian Fox: 610-373-8202
We haven't had a program in quite a while, so it was great to hit the road again and SING!  We always have plenty of busyness going on without Garment of Praise programs, but we still miss it.   We've been working on getting a new sound system that works for us, and we've also been working on a couple new songs to add to our programs, and, eventually, record on our new CD. Our church, Fairview Mennonite Church, which we all attend, has been practicing weekly for a few chorus programs in the area–with Brian Fox directing most of the music. So, our plates are full… and overflowing!
It's always good to get out and sing through the songs, and visit with our friends in churches.  Last Sunday night, February 27, we sang near Elizabethtown, PA, at Risser's Mennonite Church.  We felt a little rough around the edges, but it definitely was fun to harmonize, praise God, and work together again! 
We're looking at getting busier in the next few months! We have some more Garment of Praise programs coming soon, but our church chorus, which we are all a part of, is doing a few programs in March and April also.
We did not have this program on the original schedule: Life Ministries Banquet at Shady Maple Banquet Facilities in New Holland on Monday evening, March 28, 2011.  Garment of Praise singing and appetizers will be at 6:00pm.  Dinner and program to follow. See more information following. Make sure to reserve a spot–we'll see you there!