Jason and Denise welcomed Addison Taylor into their home on July 7 of this year! She weighed 7 lb 15oz and was 19 1/2 inches long.  She is blessed with a loving family– along with Jason and Denise, there are many arms to hold her: Caitlin, Molly, Brooklyn and Dallas. She's already growing up and looking like Jason –a real cutie.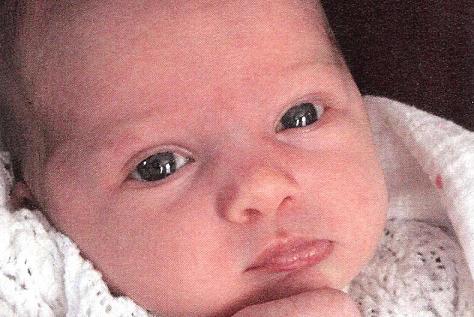 Check out our new recordings "Kingdom Come" by the Garment of Praise and "From Where I Stand" by Daryl Petersheim on our "Recordings" tab. You may order them by calling our phone number (you may have to leave a message):
610-373-1947
Or by writing:
525 S. 171/2 Street
Reading, PA 19606
Or by emailing:
gopqt@juno.com
Or by clicking on the facebook banner on the right side of the screen and sending us a personal message.
Please always include your name, address (include your zipcode), phone number (in case we need more information for your order), and exactly which CD/CDs you want. We will try to get your order mailed to you in a timely fashion.
CDs continue to be given out on a donation basis. All our proceeds benefit the Fairview Christian School in Reading, PA. You may send a check when you order by mail, or send a donation once you receive your CD/CDs. Please make checks payable to: Garment of Praise. Thank you and God bless you for making this ministry possible!
After Daryl completed the album "Reflections", he didn't envision making another one.  Songs and ideas have a way of finding him though, and he went ahead with God's promptings to craft another CD. He penned all 13 of these songs and pulled together musicians and singers to make this a unique blessed project. Garment of Praise sings on 3 of the tracks.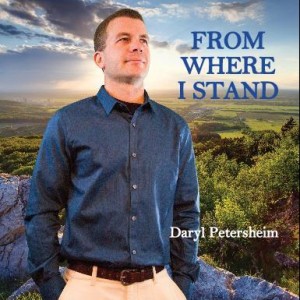 Below is a list of tracks on this album.
1. Working in the Field (with the Garment of Praise)
2. You Are
3. How Can You Not
4. Aside From Grace
5. I'm a Pilgrim Now
6. Even Less of Me (Garment of Praise)
7. If I Could Tell You of His Love
8. Heavy on My Mind
9. When He Works That Way
10. There's a Prayer
11. I'm Gonna Go Back (Garment of Praise)
12. Closer Than We've Ever Been
13. As Unto Him
A Note from Daryl:
This project is a compilation of  truths I have learned, and observations I have made from my perspective as a recipient of God's grace.  It is my desire that these songs would encourage us to be faithful in the work we are called to do, while at the same time, remind us that there are no works we can do on our own to make us worthy of His grace.  Salvation is FULL, and it is FREE!  Whether you think you are too far gone, or you think you are good enough on your own,  I hope you can come to realize that nobody is found worthy aside from grace!
Here is our new, long-anticipated, latest CD; Kingdom Come. You'll find easy-listening, uplifting a cappella music on a total of 14 tracks.  Contained on this CD;  4 brand-new songs penned by Daryl, a song with our choir back-up, a hymn and other favorites, including a spiritual. If you enjoyed Jason's recitation on "The Cross Still Stands" from "A Better Way" album, you'll enjoy the new "Be Strong".  Be encouraged and blessed!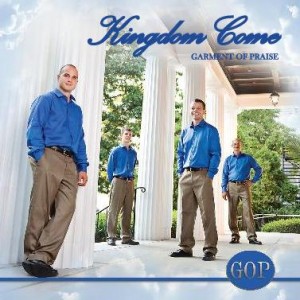 Below is a list of tracks on this album.
1. I Just Came (To Say I Love You)
2. As It Is In Heaven
3. I'm Free Again
4. All Hail the Power of Jesus' Name
5. Saved
6. It's About the Cross
7. I'm Already Living Forever
8. It's Enough Just to Know
9. Knock No More
10. There Is a Kingdom Comin'
11. Be Strong
12. This is Just What Heaven Means To Me
13. Wading in the Water
14. What a Meeting in the Air