October 25, 2009 Trip to Maryland
This trip was intended to be an all-day bus trip to Maryland, but some of the children were sick, and Brian's wife, Sheryl, was helping with our church's fellowship meal, so only the 4 guys drove down in a van.
They left at 7:00 am and sang at New Life Mennonite Church in the morning.  The church provided a meal for the guys, and there they met 2 gentlemen who used to sing in a quartet. They sang a song together, and enjoyed visiting. See the video with these two older guys!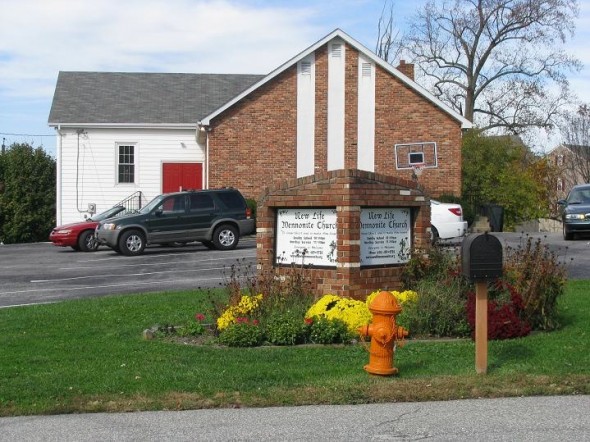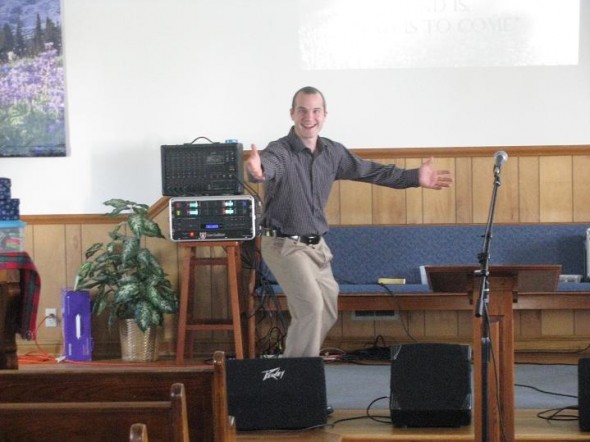 –usually Brian is nowhere to be seen during clean-up!
In the evening, the guys drove over to Goshen Mennonite, Lee Mummau's church. They always love that church, with the cemetery out back, outhouse, slave balcony inside, and warm memories.